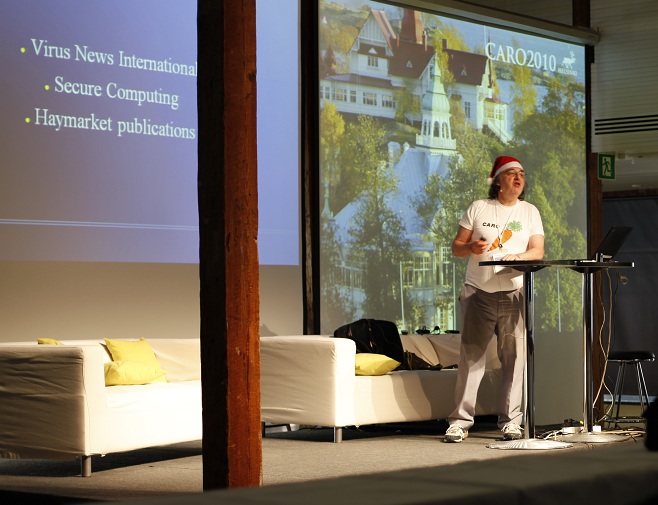 Today was the opening day of the CARO 2010 Workshop, which is hosted by F-Secure in Helsinki.
Mikko Hypponen, the CRO of F-Secure opened the conference by announcing this year's theme, which is Big Numbers. With between 30,000-50,000 new malicious samples daily, this is a very hot topic in the industry.
One of the highlights of the conference was undoubtedly the keynote address by Dr Alan Solomon.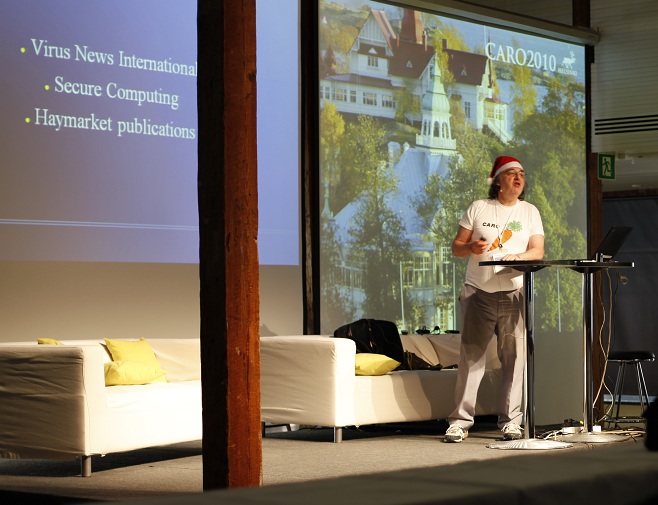 Dr Solly spoke a bit about the history of computer viruses, starting with the Brain boot sector virus, but also about the founding of CARO and EICAR.
The industry has come a long way from the days of 5 new samples a week. Sample-sharing initiatives, more efficient ways of fighting malicious code and malicious websites were just a few of the subjects discussed. Our own Roel Schouwenberg spoke a bit earlier about the mentality shift required for moving from detecting continuously changing threats to detecting their original sources.
For live coverage of the event, feel free to follow @caroworkshop on Twitter or watch for the tag #CAROHELSINKI.