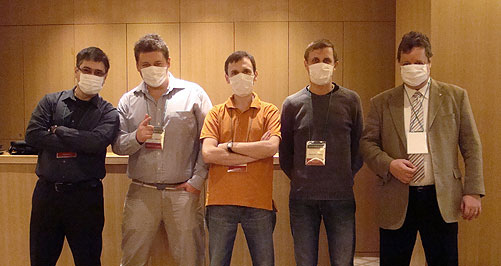 Out of the four major AV Security Conferences out there, that is, EICAR, The CARO Technical Workshop, Virus Bulletin, AVAR is the last throughout the year.
Its current edition started yesterday, in the ancient city of Kyoto, the imperial capital of Japan. The program features a number of prominent speakers, among them our very own Eugene Kaspersky and Stefan Tanase.
With current flu epidemics running around the world, we must salute the organizer's initiative to distribute masks together with the delegate packs. Here's the Kaspersky team, looking prepared for the worst: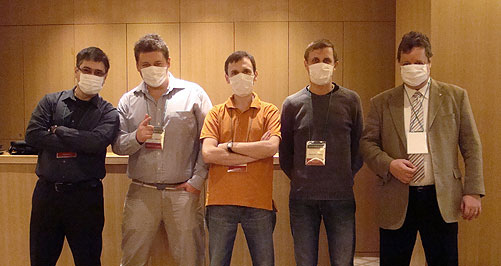 From left to right: Costin, Stefan, Andrey, Aleks and Michael, with Nikita behind the lens.
Until the next time, sayonara from Kyoto, and have a good and germ-free weekend!