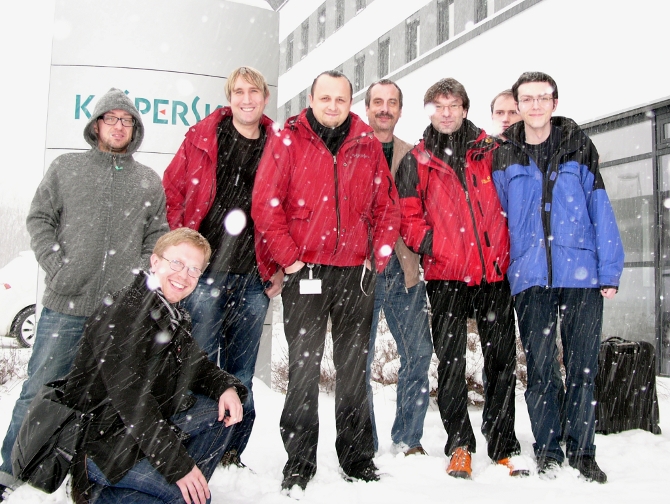 Every company has its basis, the community, which greatly helps to improve the products by giving feedback and input. Kaspersky Lab can count itself lucky to have very diligent people which honorary moderate our official Kaspersky Lab forums, test our beta versions to find bugs before new products hit the market and create community projects.
This week we finally met some of our friends in person since they visited our German office in Ingolstadt to exchange ideas and discuss possibilities to improve our cooperation. Colleagues from retail support, the localization and testing team as well as virus analysts attended the meeting from our side.
We learned about community projects and what role Kaspersky Lab could play in it to support the undertakings. We discussed our products and my colleague Stefan Ortloff demonstrated how to reverse malware.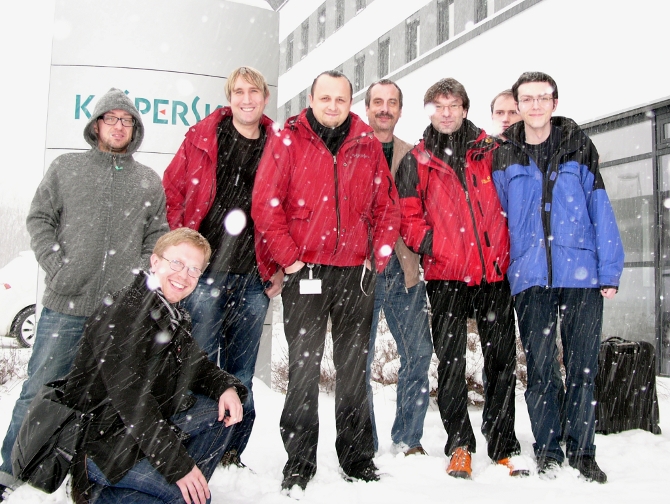 Looks like Moscow, but it isn't. Winter has now officially started off in Germany.
Overall, this was a very fruitful event. Thank you all for visiting us despite the adverse weather conditions. And an additional BIG thank you to all the active people in the community, your help is greatly appreciated!
This was the first meeting of this kind in Germany, but certainly not the last!