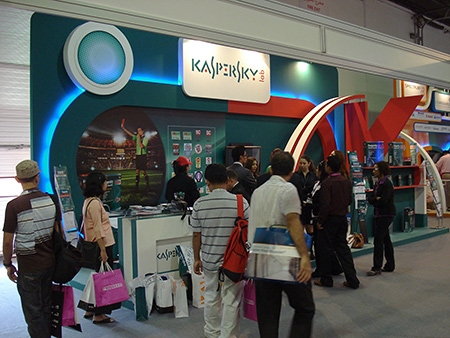 The first impression that I got after stepping out of the plane few days ago in Dubai was "hot!!" – it was at least 35 centigrates just a bit after midnight.
Besides being very hot, Dubai has a booming economy and if probably most famous for its towers, or 'Burj' in Arab.
Between them, there is one which really stands out: Burj Dubai – the tallest building in the world, which you can see here between the imposing Emirates Towers.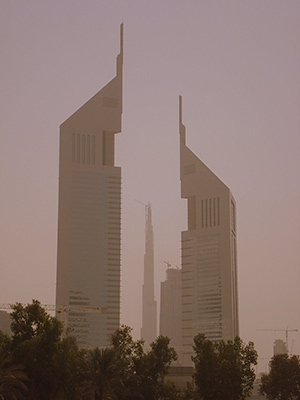 Don't be fooled by the perspective though – Burj Dubai is currently over 700 meters tall and will reach 818 meters when finished next year.Back to my trip…it took me over an hour to get past the passport control – the number of people in the airport was huge. This is partially due to Gitex, which is the biggest information technology exhibition in the Middle East, taking place right now in Dubai.
As usual, Kaspersky Lab is present here with a stand and a great team which is looking forward to meet you! If you are visiting Gitex, feel free to drop by and say hello at stand Z-63 in Zabeel Hall.