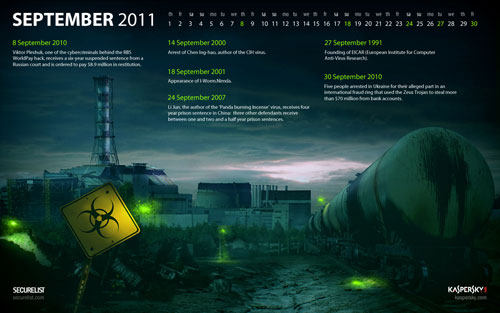 Here's the latest of our malware calendar wallpapers.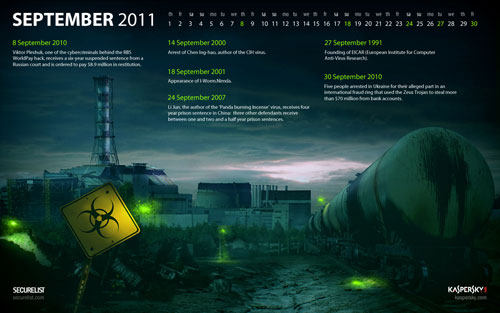 1280×800 | 1680×1050 | 1920×1200 | 2560×1600
This month marks the anniversary of the arrest of the alleged author of the CIH virus (also known as Chernobyl). This virus was designed to erase the flash BIOS of PCs running Windows 9x, making the machine unbootable – something that was particularly nasty on notebooks, where hardware components like flash memory are built into the motherboard. CIH also had another payload – to overwrite the hard disk with garbage.
This virus was responsible for damage to a large number of computers in South Korea in 2000, three years after its first appearance.
Today the threat landscape is dominated by malware-for-profit, in contrast to the cyber-vandalism of the 1990s. However, CIH provides a reminder that even cyber-vandalism could have a serious financial impact on its victims.