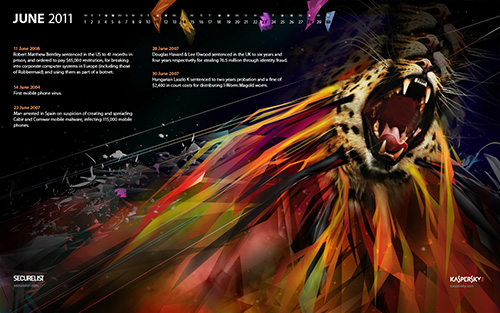 Here's the latest of our malware wallpaper calendars.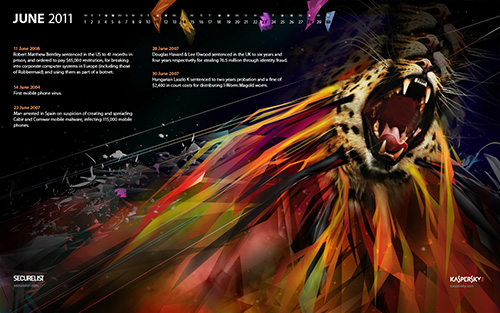 1280×800 | 1680×1050 | 1920×1200 | 2560×1600
This month marks the anniversary of the appearance of Cabir, the first malware for mobile phones. This worm – a proof-of-concept worm created by 'Vallez', a member of the virus writing group 29A – was designed to infect devices running the Symbian operating system and to spread using Bluetooth.
Mobile malware has come a long way since then.
There are now thousands of mobile threats.
Mobile malware is no longer proof-of-concept.
Like PC-based malware, most of today's threats are designed to steal money.
There are threats targeting most mobile operating systems. But the majority are cross-platform, Java-based threats.
On top of this, the use of smartphones has increased massively. And we're all doing so much more with them – at home, at work, or both. As a result, they hold so much more confidential data; and the risk of data leakage from lost or stolen handsets is far greater than at any time in the past.
We all need to be very clear: that's a computer in our pockets or bags – not just a telephone!