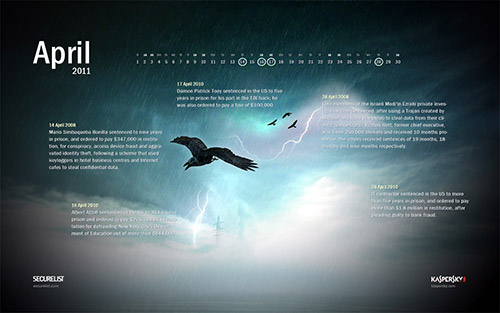 Here's the latest of our malware wallpaper calendars.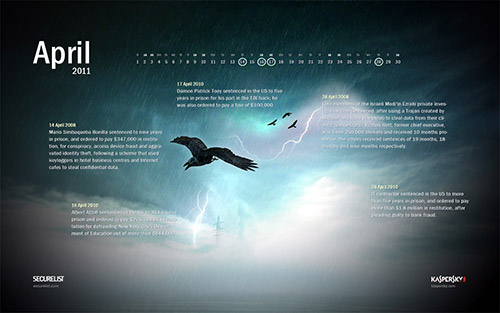 1280×800 | 1680×1050 | 1920×1200 | 2560×1600
This month's calendar highlights the use of malware for a range of cybercriminal activities. These include the use of a keylogger to steal data directly from individuals, the hacking of a business in order to acquire customer financial details and the use of a Trojan to conduct industrial espionage.