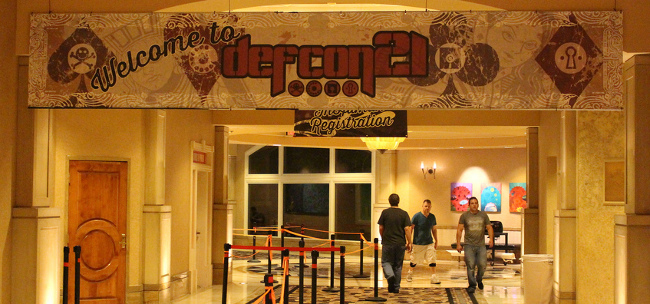 DEFCON21 – one of the world-largest conferences of hackers – was held in Las Vegas from 2nd-4th August. About 15,000 attendees joined the event from different countries in the world seeking a place to present their research, get the latest information, and exchange their opinions.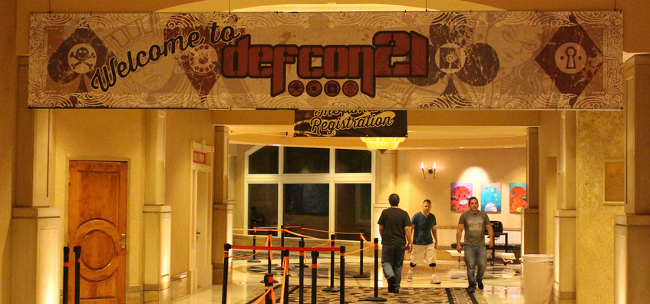 DEFCON21 offers not only briefings, but also a variety of other opportunities such as hands-on experience of lock picking tools, sales of event items and spy tools, as well as events like the badge contest. Among all of these, the final of CTF (Capture The Flag) is probably the most prominent one.
This year, 20 teams competed in the CTF final battle. 14 teams had survived through qualifying rounds, and 6 teams were seeded. Each team was provided with a server running vulnerable services. The teams then needed to create patches to protect their services, at the same time as creating exploits for attacking their opponents. If an attack over a service was successful, the team gained points. On the other hand, they lost points when they were successfully attacked by their opponent. During the battle, signals were sent out to the services regularly to make sure that they were active. If they were, then the team gained additional points. The team scoring the highest points was the winner.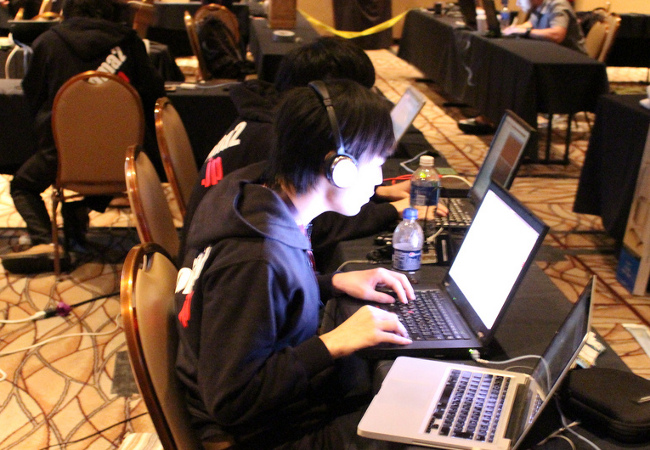 The winner was "PPP", followed by "men_in_black_hats" and "raon_ASRT". Being Japanese myself, the performance of the Japanese team was of a great interest – the team "sutegoma2" showed an excellent result, coming 6th 🙂 The team leader of sutegoma2 commented: "We gained a higher score than before at the third challenge, we really appreciate all team members and our supporters."