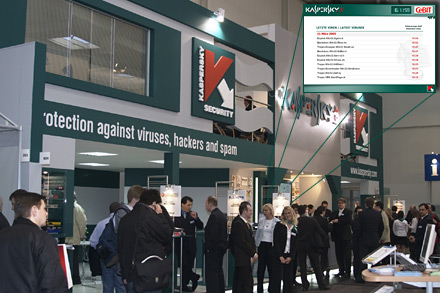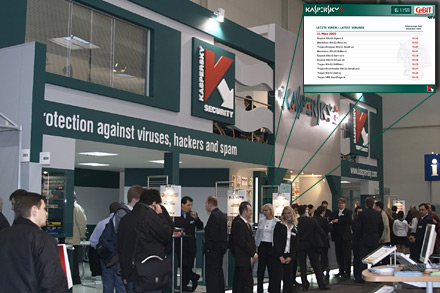 Another year, another CeBIT.
And here we are again in Hanover, at the biggest international IT fair. There's a lot going on, with all the security exhibitors in Hall 7. We're at Stand 04, and we've got a lot more space than last year.
Yesterday was busy – a press conference and presentation which brought lots of questions. There's also participants visiting our stand to see what we are up to. One highlight – a screen displaying in real time the names of the viruses which our analysts are busy detecting back in Moscow. Gives an overall view of what's going on in the malware world, and how for every 'loud' virus, there are hundreds of little ones which normally users never hear about.
Come and visit us and take a look!