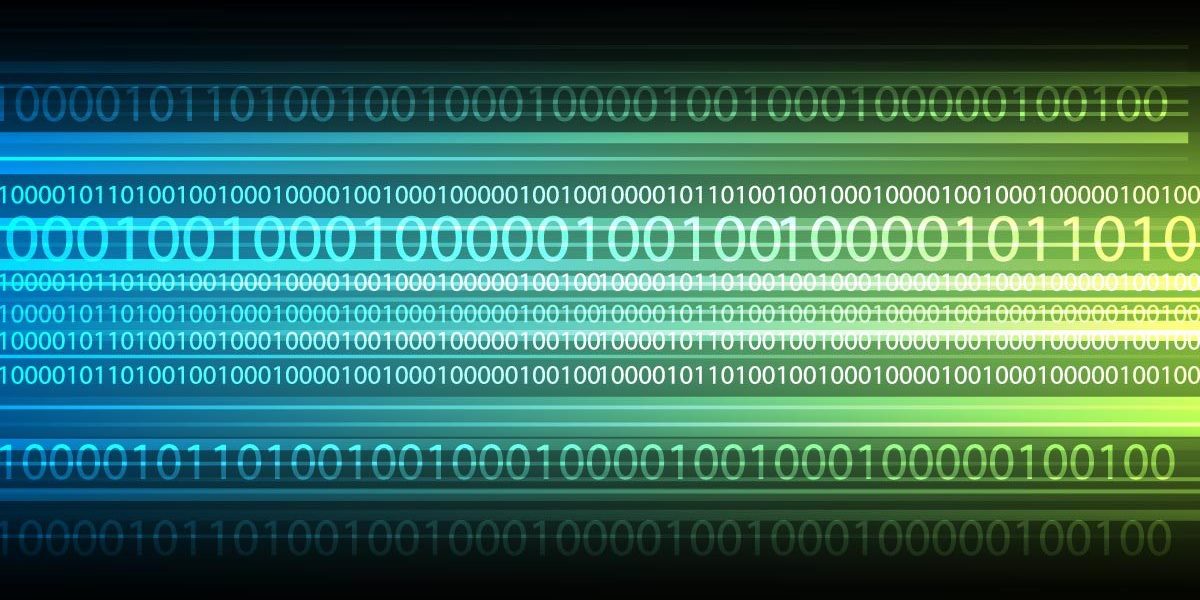 Everyone loves a decent security conference, and BSides Denver provides one with space to breathe. Folks in sunny Colorado looking for a fine local gathering found talks on advanced social engineering, APT herding, securing smart cities and more.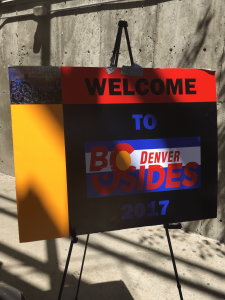 Even though BSides got its start as an "open source" event taking its contributors from rejected Black Hat talks, this isn't the island of misfit toys. Quality content is delivered at all of them. Here is Mandiant's Hunter Hardman talking advanced social engineering techniques he tends to shun, opting for email available and helpful soft Marketing and HR targets. Discussion afterwards broke out about the value of breakout news stories during red team projects, like the current political environment's effect on employee healthcare plans in the US.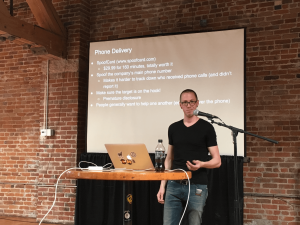 Kyle Chambers from municpal energy provider Austin Energy presented ideas and thoughts on smart city implementations, audits, smart meters and data collection, and real world integration experiences.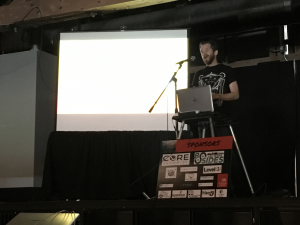 Considering the issues with IoT implementations and the immaturity of development cycles in the IoT space, along with the true nature of the risk involved, it's a particularly alarming topic. And it's great to see it being carefully discussed by organizations like Austin Energy.
Hope to see you at BSides Denver 2018!