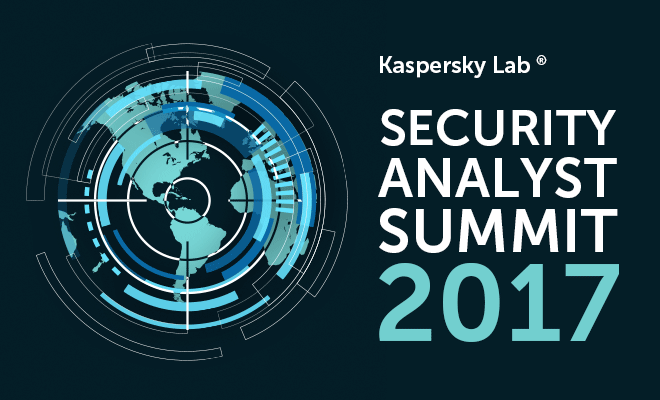 The planning for Kaspersky Lab Security Analyst Summit (SAS 2017) is nearing completion and we have a small number of invitations available for malware researchers, law enforcement officials, incident responders and professionals involved in the fight against cybercrime.
If you've never been to SAS, ask around. You really are missing out on the best security conference in the industry – and event where the best connections are made, high-quality discoveries are shared in a fun, casual atmosphere.
This year, the conference will be in beautiful St Maarten at the Westin Dawn Beach Resort & Spa. The agenda is now live with a wide range of quality keynotes and presentations. If you still haven't made up your mind, here are the top ten reasons to make a last-minute decision to join us in St Maarten.
Mark Dowd's first ever conference keynote: Mark Dowd, of ISS X-Force fame, is globally respected for his work hacking – and fixing – some of the biggest software vulnerabilities. He has literally written the book on software security assessment and now focuses his efforts on breaking Apple's iOS to look for security holes. At SAS 2017, Dowd's keynote will focus on the memory corruption safety dance.

The Internet of Things (IoT) is everywhere around us, presenting amazing gadgets like drones and productivity devices. It also introduces a wide range of vulnerabilities. The agenda is filled with presentations on these weaknesses and promises a straightforward discussion on where the industry needs to go to protect the world from attacks that are inevitable.

The SAS conference is renowned for uncompromising APT revelations and 2017 promises een more. Kris McConkehy from PwC will reveal technical talk on a seven-year malicious campaign; BAE Systems and Kaspersky Lab with a story about chasing bad guys from Bangladesh to Costa Rica (hint: SWIFT); Researchers from Mandiant will discuss major campaigns against the hospitality and gaming industries; Lookout Security will provide new information on a nation-state backed mobile espionage case.

Much like IoT issues, the world is moving swiftly to smart city deployments. These manage transportation sectors, traffic lights, water meters and a range of technologies to increase efficiency and cut costs. At SAS 2017, Smart Cities will take center stage with a highly anticipated talk on the security problems with the deployment on a smart city municipal drone programs. SAS 2017 participants will also learn how to build and run an IoT honeypot for researching attacks and evaluate first results of IoT tracking project.

Security experts willpresent a cheap and simple hardware design that can empty one of the most popular ATM models in the world; others will talk about criminal gangstargeting banks and Apple and the hijacking of a major financial institution.

We are in the midst of a ransomware epidemic but did you know there is a new trend emerging regarding ransomware in targeted attacks? Think APTs merging with ransomware cybercriminals and you will understand why this is an incredibly important topic. Security experts from Google will also talk about how to harden Android against ransomware).

If you think the debate on vulnerability disclosure is complete, think again. SAS 2017 will present an entire session focused on this evergreen issue with some of the biggest names joining us to share their expertise – Katie Moussouris, Alex Rice, David Jacoby, Kymberlee Price and Cesar Cerrudo. There may even be an interesting news announcement 😉

Prior to SAS, from March 30 to April 2, Kaspersky Lab will provide three trainings on the efficient use of YARA, malware reverse engineering and using Maltego for forensic investigations.
SAS is invite-only event, so please contact us if you are interested in attending.