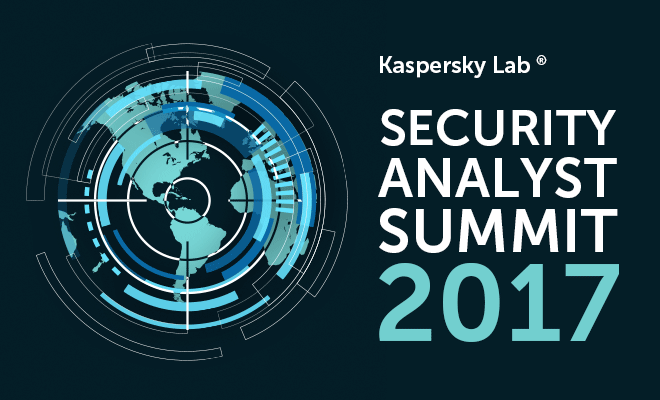 YARA training on St. Maarten from the big names of Kaspersky Lab's GReAT
At SAS 2017, on April 1st and 2nd on St. Maarten, Global Director of GReAT Costin Raiu and Principal Security Researchers Vitaly Kamluk and Sergey Mineev will provide YARA training for incident response specialists and malware researchers, who need an effective arsenal for finding malware. During the training, the experts will give participants access to some of Kaspersky Lab internal systems, which are otherwise closed to the public, to demonstrate how the company's malware analysts catch rare samples. After two days, even being a newcomer, you'll walk away with the ability to write rules and start using the tool for hunting malware. You can book your seat now — the class will be limited for maximum 15 participants.
Each trainer has an impressive portfolio of cyber-espionage campaigns that they have investigated, including Stuxnet, Duqu, Flame, Gauss, Red October, MiniDuke, Turla, Careto/TheMask, Carbanak and Duqu2.
Why YARA training?
Protective measures that were effective yesterday don't guarantee the same level of security tomorrow. Indicators of Compromise (IoCs) can help you search for footprints of known malware or for an active infection. But serious threat actors have started to tailor their tools to fit each victim, thus making IoCs much less effective. But good YARA detection rules still allow analysts to find malware, exploits and 0-days which couldn't be found in any other way. The rules can be deployed in networks and on various multi scanner systems.
Giveaways
People who go through the training will be able to start writing relatively complex YARA rules for malware – from polymorphic keyloggers all the way up to highly complex malware – that can't be detected easily with strings. The GReAT trainers will teach how to balance rules, in other words how to write detection rules while minimising the risk of false-positives. They also will share their experience of what exactly they are looking for when they write YARA rules as part of their everyday jobs.
What are the requirements for participation?
You don't have to be an expert in order to go through this training. It's enough to have basic knowledge of how to use a TextEditor and the UNIX grep tool, and a basic understanding of what computer viruses are and what binary formats look like. You'll also need your laptop and YARA software v. 3.4.0 installed on the machine. Experience with malware analysis, reverse engineering and programming (especially in structured languages) will help you to learn more quickly, but this doesn't mean that you can't learn without it.
Catching a 0-day with YARA
One of the most remarkable cases in which Kaspersky Lab's GReAT used YARA was the very famous Silverlight 0-day: the team started hunting for this after Hacking Team, the Italian company selling "legal surveillance tools" for governments and LEAs, was hacked. One of the stories in the media attracted our researchers' attention — according to the article, a programmer offered to sell Hacking Team a Silverlight 0-day, an exploit for an obsolete Microsoft plug-in which at some point had been installed on a huge number of computers.
GReAT decided to create a YARA rule based on this programmer's older, publicly available proof-of-concept exploits. Our researchers found that he had a very particular style when coding the exploits — he used very specific comments, shell code and function names. All of this unique information was used to write a YARA rule — the experts set it to carry out a clear task, basically saying "Go and hunt for any piece of malware that shows the characteristics described in the rule". Eventually it caught a new sample, it was a 0-day, and the team reported it to Microsoft immediately.
If you're a scholar…
Surprisingly enough, YARA can be used for any sort of classification, such as finding documents by metadata, email and so on. If you work with any kind of rare information and lack a competitive tool for searching for it, come to St. Maarten in April and join the training — you'll benefit greatly.
You are welcome to listen the podcast to learn about how YARA can be used in malware hunting, data analysis and incident response activities.
Book a seat at sas.kaspersky.com now to hunt APTs with YARA like a GReAT ninja!