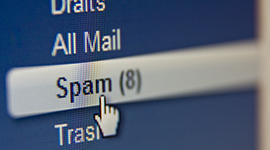 Recently I stumbled upon some spam-ads on Facebook, which didn't look very unusual at first glance.
It's common for spammers to rely on social engineering techniques. They typically creating fake profiles, joining random open (or closed) groups and share links to shady e-commerce sites or survey-scams – always with catchy claims to lure the readers to click on the advertised link.
In this particular case, things are a bit different. The spammers created fake profiles featuring a nice profile photo of a young woman. But when you take a closer look at the About-page of "her" profile, you'll notice she's residing in the beautiful village of Ernersdorf in Bavaria (which is actually not far away from the Kaspersky Lab local office). I was somewhat surprised by this, because Addison is a very unusual name for a person living in such a small Bavarian village. And, according to her profile, she's actually male and was born in September 1978. So I took a closer look.
It seems the spammers strategically chose this Bavarian Village and began to send out friend-requests to several people from that region. And since I grew up in this region, some of my friends on Facebook were successfully lured into accepting the fake friend requests.
Then nothing happened for several months. A few days ago, these spammers, now equipped which a level of credibility, started posting photos advertising an online-shop for sunglasses from a big brand – most likely fake versions. And finally, to improve spreading of the picture-ads, the spammers tagged their new "friends" from nearby.
To prevent other people from using your profile for spamming all of your friends with that "technique", you can adjust your Facebook settings for "Timeline and Tagging" like I did.
Also, please keep in mind that you don't necessarily have to fall into this "nearby friends" trap to get you and your friends spammed like that. If spammers steals your real friends' account-credentials somehow, it also could happen like in this case.