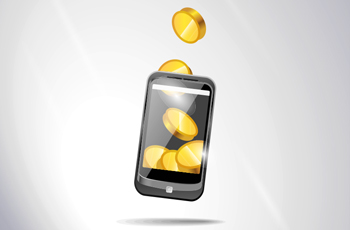 It used to be a common scam: Russian cybercriminals would send an SMS like: "Mom, I'm in trouble. Please, transfer me some funds. I will explain it properly when I get home". A whole bunch of friends and relatives got suckered by this fraud, believing that the message had genuinely come from someone close to them.
Fortunately, Russian mobile operators cracked down hard on this, forcing the criminals to give up. But now they've moved on to Skype. Yesterday I got this Skype message from one of my contacts: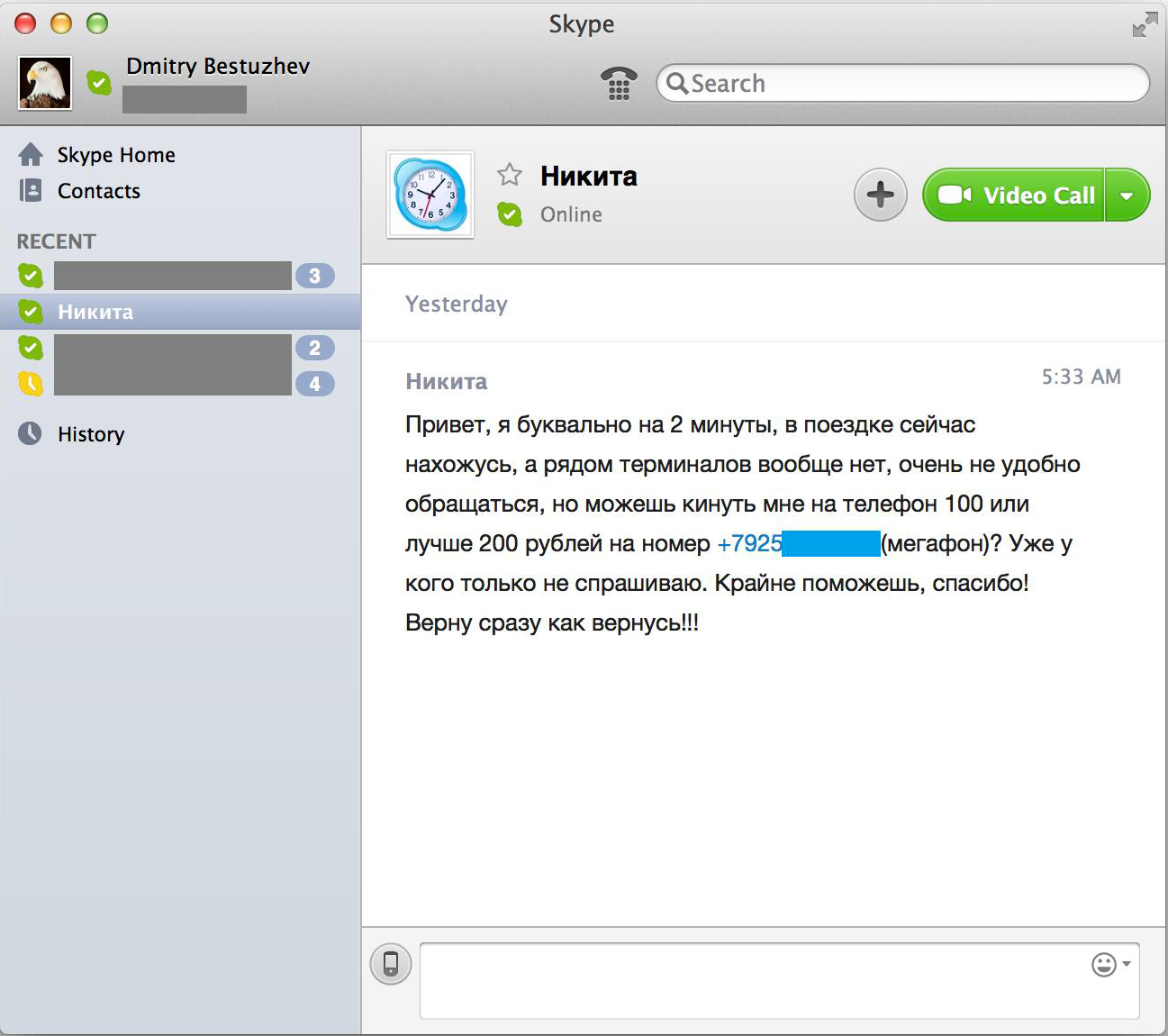 Translation of the text:
Hey. I'm on a trip right now and I can't get to a payment terminal and top up my balance. Could you please transfer 100 rubles – or even better 200 – to the number  +7925XXXXXXX? I can't think of anyone else who could help me. It would really do me a big favor! I pay you back as soon as I get home!!
What happened? The cybercriminals stole my contact's password, probably using password stealing malware. Suddenly, even a Skype account without any money attached is worth something to a crook.
The victim will never see that couple of hundred rubles again. The number mentioned belongs to the cybercriminals, not to the Skype account-holder. It's impossible to say how many people fall victim to this kind of social engineering fraud, but in general we know that social engineering is an effective trick for scammers.