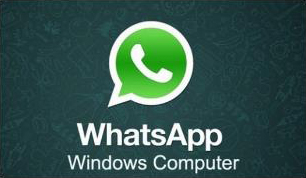 There is no doubt WhatsApp is among the most popular mobile IMs nowadays – its 700 million users worldwide were eagerly awaiting this week's promised desktop version. However, it wasn't just users who were waiting – cybercriminals were quick to start using this new feature in their attacks, aiming to spread malware and infect users.
In fact we've been seeing malicious messages about a supposed desktop WhatsApp long before the app added that platform to its repertoire. Fake downloads appeared in several languages and countries, and now there is a real product out there the fraudsters have returned to their old attacks, dressed them up in new clothes and sent them on the prowl for new victims. In Brazil, for example, we soon saw messages like this: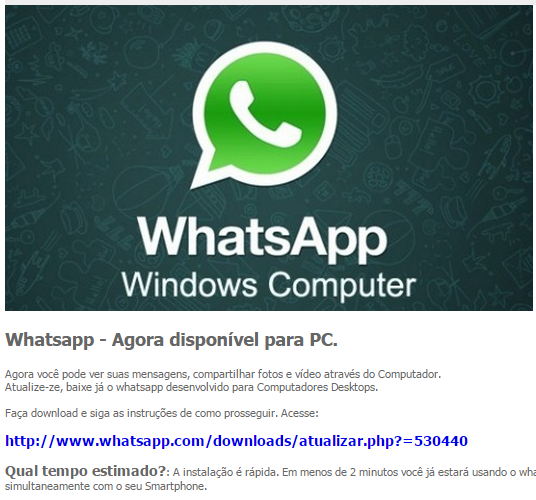 "WhatsApp for your PC" is now real, but this link is malware
We found several malicious domains registered to be used in these attacks. Some were already in use and others were waiting their owners' command, such as whatsappcdesktop.com.br, spreading Brazilian Trojan bankers (b93417abdc82cf79d79b737b61744353 and 9f485efea5c20b821e9522e3b4aa0e11):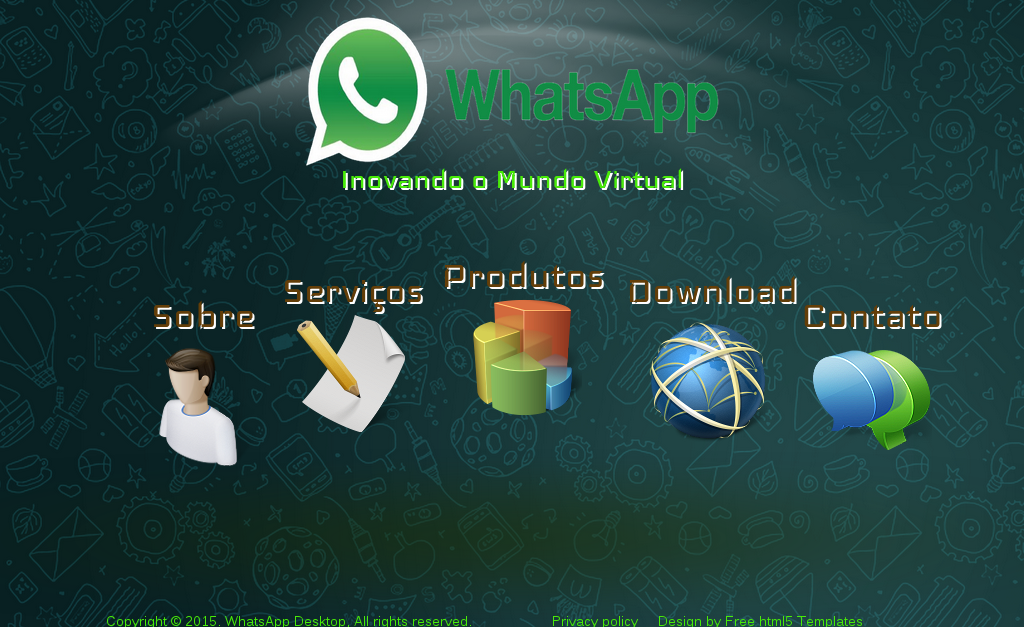 However, other bad guys decided to prepare a nice design and ask users to install a suspicious Chrome extension that had nothing to do with WhatsApp: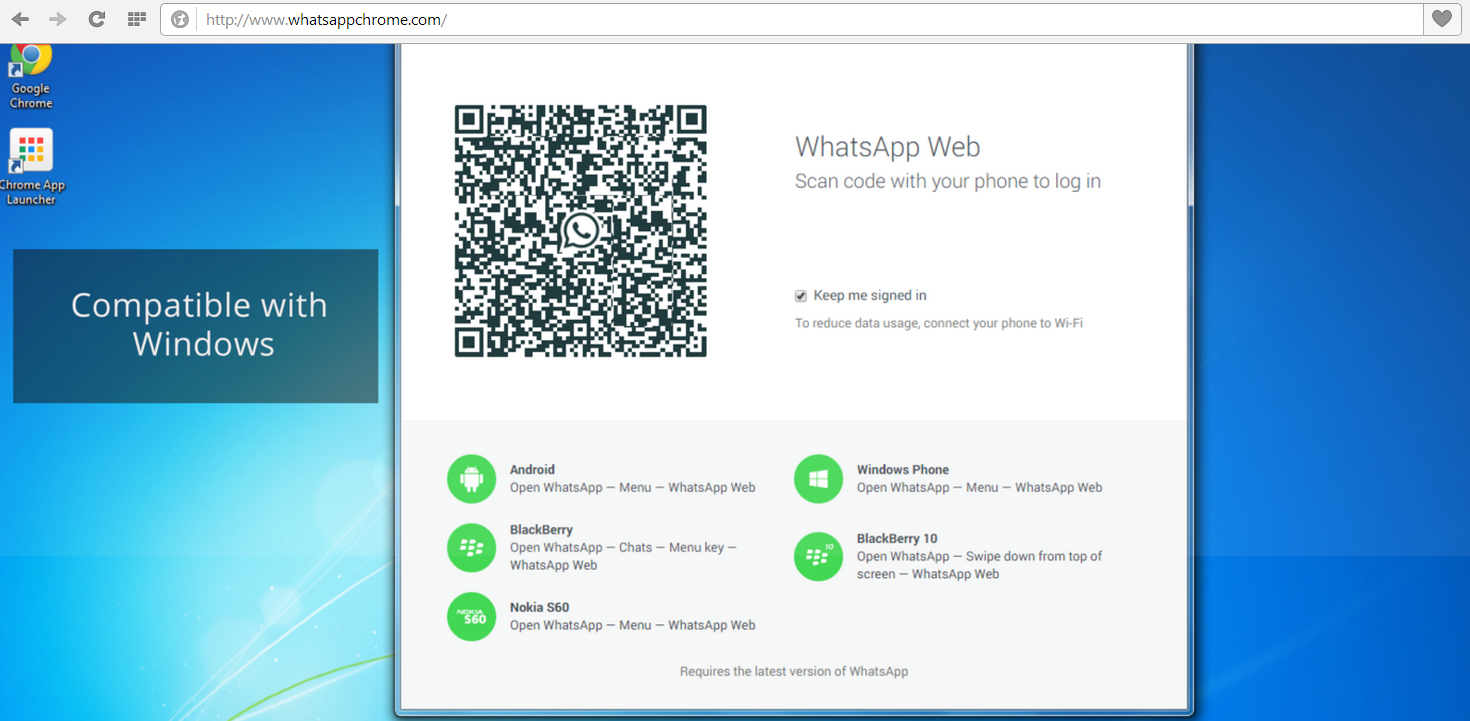 You do not need a Chrome extension to use WhatsApp Web…
There are also some unofficial desktop versions of WhatsApp circulating among speakers of Arabic and Spanish. Here a website offer a version of "WhatsApp Plus" for installation: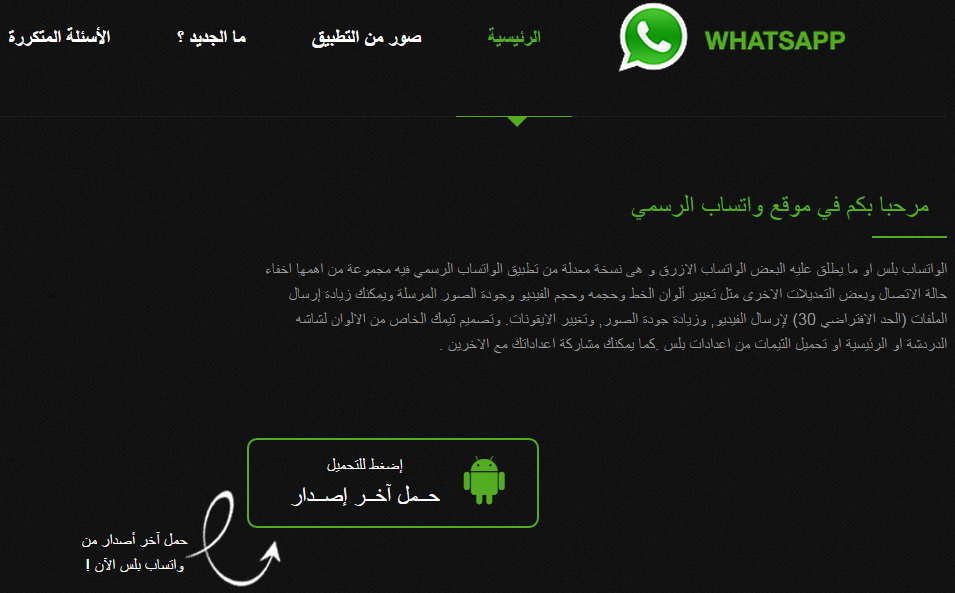 And here the "WhatsApp Spy" targeting Spanish-speaking countries: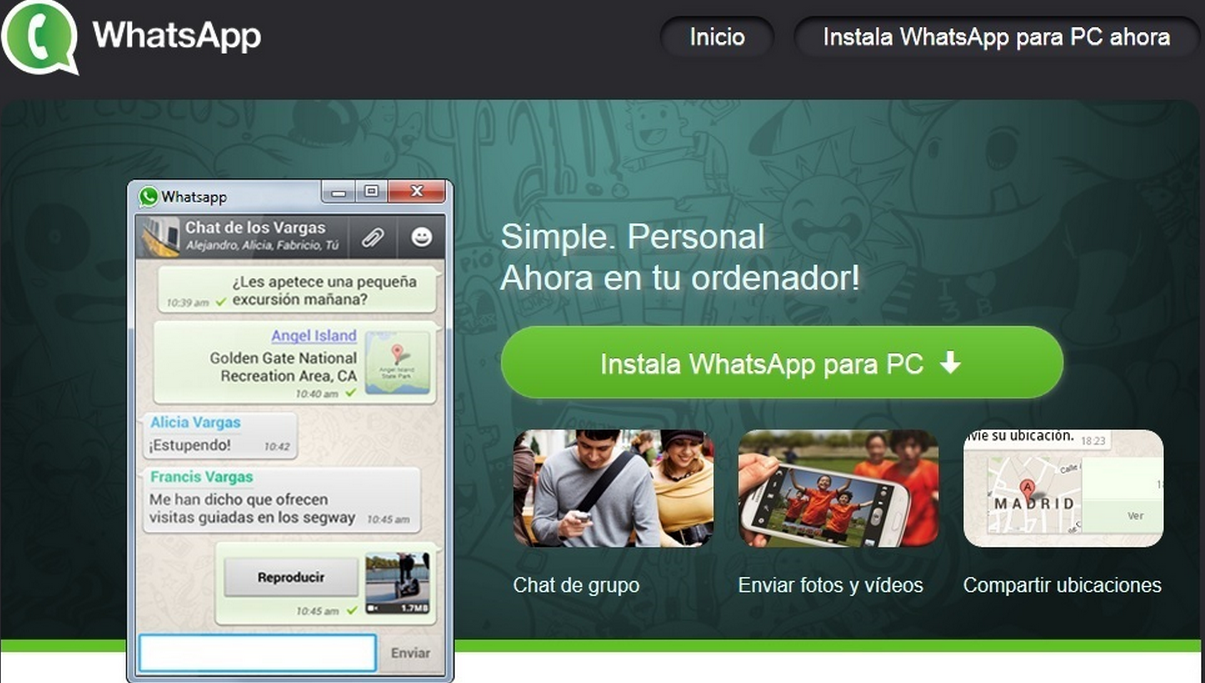 To download the supposed desktop version you need to inform your mobile number: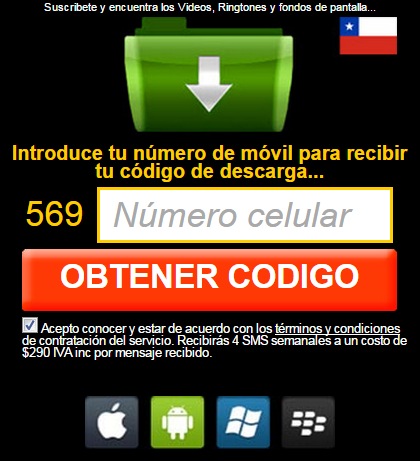 Why they ask your number? To subscribe on premium services that will cost money and to send you spam. Yes, spam. One thing is certain: all these web services aim to easily collect your mobile number and feed the long-established spam industry that already uses WhatsApp. As pointed out by Adaptive Mobile, the number of these spam messages increases day by day. WhatsApp process around 30 billion messages per day – not surprisingly, many of them are spam: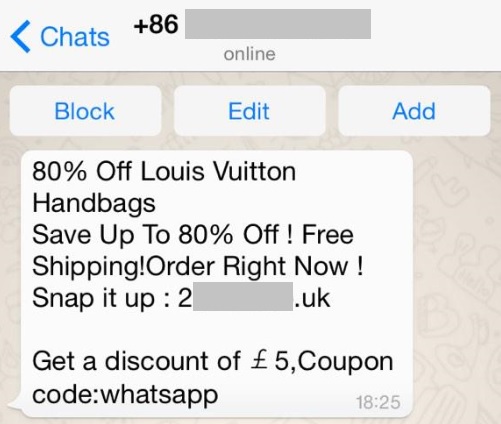 Mobile Spam, now on your instant message
It´s not difficult find Brazilian spammers who are already doing this, masquerading as 'marketing companies' and selling packages to disperse spam. Their services don't just include text, there's also the opportunity of spreading pics, audio or even video for the low price of $0.03 cents per message, including an admin and API panel: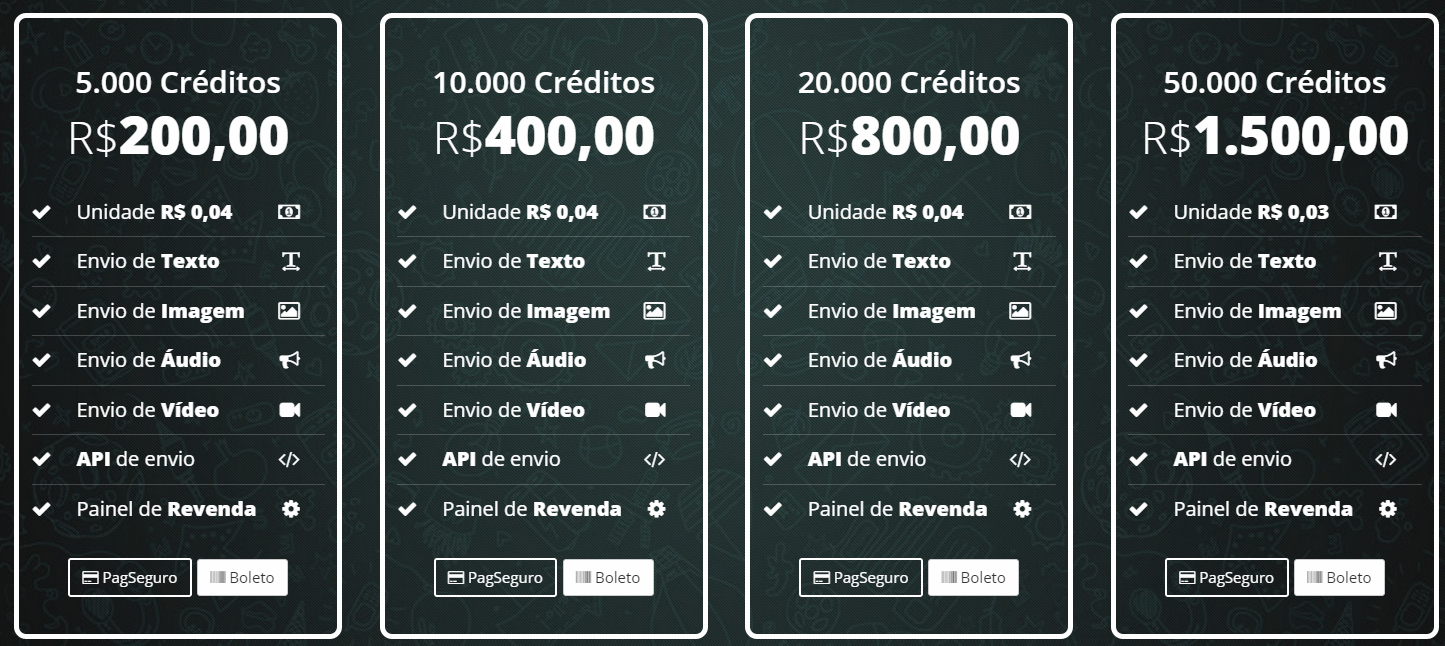 U$75 for 5k credits, which correspond to 5,000 spam messages
Unfortunately, it is not possible block messages from unknown contacts on WhatsApp; all you can do is block the sender after the message was arrived, which does not solve the problem at all. In all cases keep in mind the real web services of WhatsApp are located at https://web.whatsapp.com so please refuse imitations and suspicious apps.