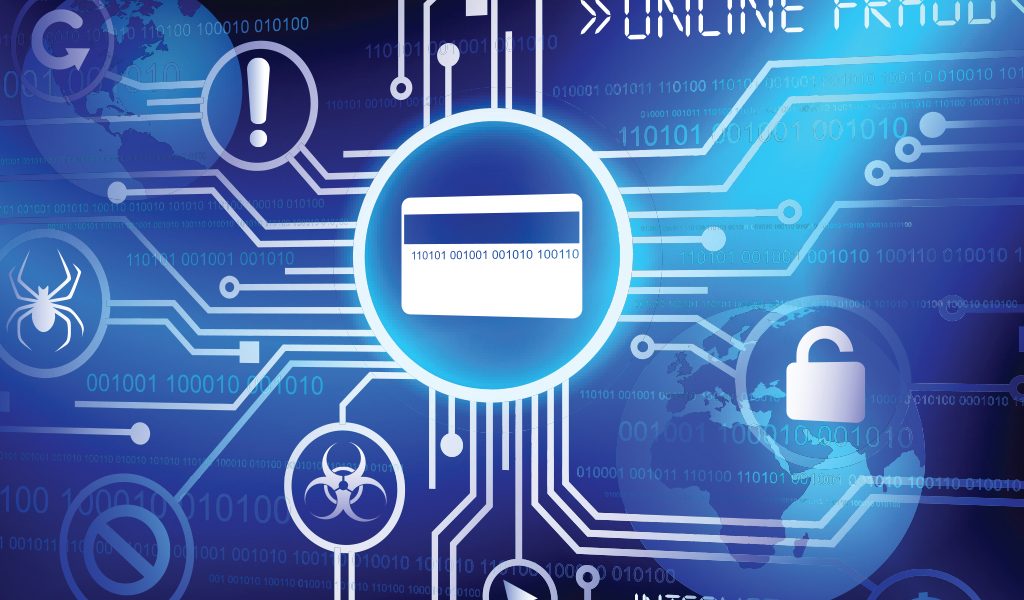 The tales spun by Nigerian scammers often amaze with their ability to exploit and adapt the same type of scam to a whole variety of situations. Most of these situations are tragic, either related to someone's death or political turmoil. That's why an attempt to give away one's money (or huge part of it) as a vow to God may well come as a complete surprise.
The vow was given by an engineer who had decided to give away tens of thousands of dollars to a randomly chosen user from the Internet. According to his story, he signed a very lucrative contract in Australia, but after finishing his part of the contract, his work wasn't paid. The desperate engineer swore to God to give away $250,000 to some random person if he received his money. Of course, the story had a happy ending and recently, the Australian government agreed to pay up. And now the happy engineer has to fulfill his vow and is ready to give $250,000 to the lucky recipient.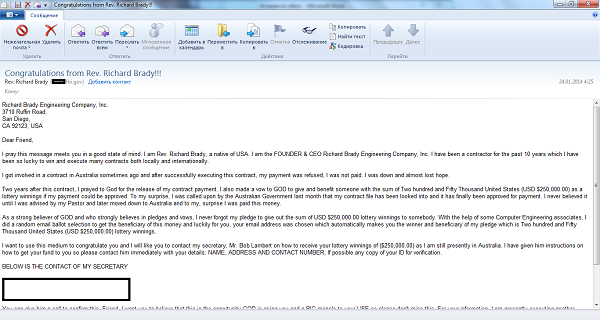 Although Google confirms the existence of Mr. Brady's company, the promise of a large sum of money shouldn't be taken too seriously. Suspicions should immediately be raised by the fact that a private businessman is writing from an address with the domain fbi.gov.
We hope that nobody ends up responding and paying for Mr. Brady's holy vow. After all, a happy end for the scammers often spells tragedy for the victims.