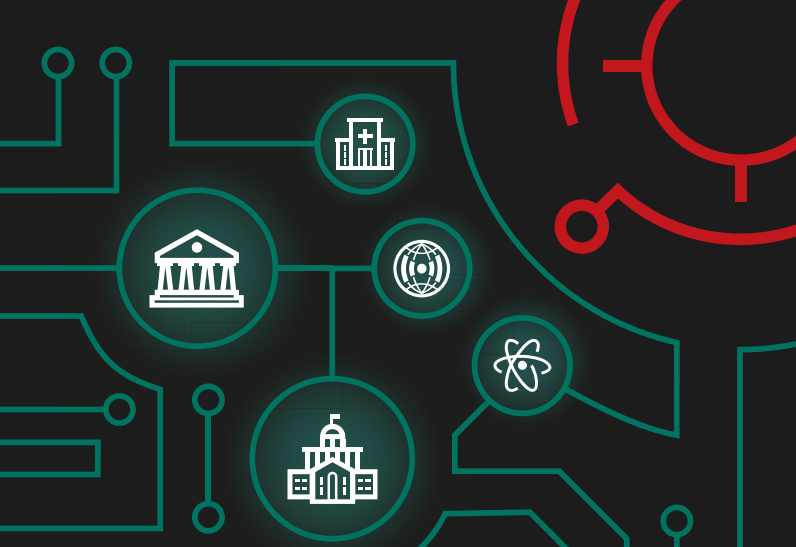 ul li {margin-bottom:2.4rem;}
Introduction
The end of the year is a good time to take stock of the main cyberthreat incidents that took place over the preceding 12 months or so. To reflect on the impact these events had on organizations and individuals, and consider what they could mean for the overall evolution of the threat landscape.
Looking back over 2017, what stands out most is the growing number of blurred boundaries: between different types of threat and different types of threat actor.  Examples of this trend include the headline-making ExPetr attack in June. At first sight, this seemed to be yet another ransomware program, but it turned out to be a targeted, destructive data wiper. Another example is the dumping of code by the Shadow Brokers group, which placed advanced exploits allegedly developed by the NSA at the disposal of criminal groups that would otherwise not have had access to such sophisticated code. Yet another is the emergence of advanced targeted threat (APT) campaigns focused not on cyberespionage, but on theft,  stealing money to finance other activities the APT group is involved in. It will be interesting to see how this trend evolves over 2018.
Highlights of 2017
Conclusion
2017 was a year when many things turned out to be very different from what they initially seemed to be. Ransomware was a wiper; legitimate business software was a weapon; advanced threat actors made use of simple tools while attackers farther down the food chain got their hands on highly sophisticated ones. These shifting sands of the cyberthreat landscape represent a growing challenge for security defenders.
For more information on these trends and advice on staying safe, please see the full Review of the Year 2017.

Download the Kaspersky Security Bulletin: Review of the Year 2017