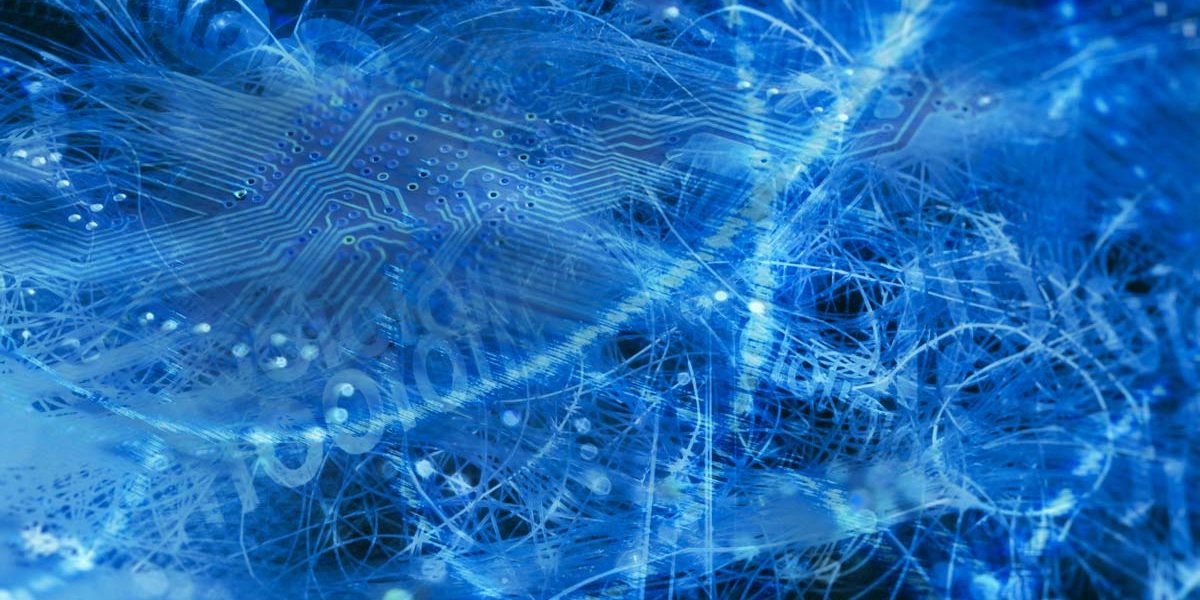 Yesterday we received a very enticing email offering users the chance to earn loads of money for just one hour of work per day. Put another way, it was an offer to join a financial pyramid.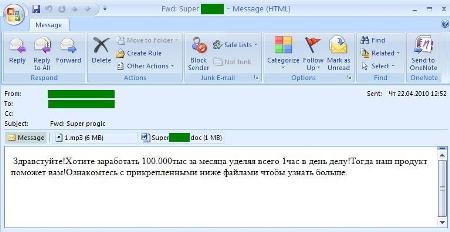 The funny thing is that the spammer has obviously not tried to limit the amount of information offered to the user – the message was 7 MB. Normally, spammers try to make their emails as small as possible (usually no more than 5 KB) because it means they can send more of them.
So why are these attachments such 'heavyweights'? As you may have noticed from the screenshot above, one file is an mp3 and the other has a .doc extension.
The text document contains 18(!) pages that explain in detail the principles behind the financial pyramid. The document stresses that though this "super program" may resemble network marketing, it is actually something completely different. However, one part has been lifted directly out of a well-known book on network marketing. It states: "THE THING IS, THERE IS A SECRET FORMULA BUILT INTO THE PROGRAM WHICH ENSURES 100% SUCCESS FOR ALL PARTICIPANTS IN THE BUSINESS WHICH IS DOWN TO FACTORS THAT ARE SO SUBTLE THAT THE HUMAN BRAIN IS INCAPABLE OF COMPREHENDING THEM. WHAT IS THIS FORMULA? IT'S A SECRET OF THE LEGENDARY CREATOR OF RMI, MIYAMOTO ICHIKAWA."
The text includes feedback from people who have already taken up the offer, and of course they are delighted with the results. Users are promised earnings of between $100,000 and $1 million within six months.
Like any other pyramid scheme, in order to earn money you need to introduce new people to it. No doubt you can guess the recommended method of finding new 'clients'? That's right, spam. 20,000 addresses to start with, with 1000 addresses included when you buy into the program. One can only sympathize with those whose address ends up in the "starter package".
The potential rewards also explain why an unusually large spam message is used – what's the point of economizing on traffic if the future's rosy and promises earnings of $100,000?
The love of things big extends to the audio file as well. It lasts for 43 minutes (!) and is a recording of a seminar for those who have bought into the pyramid.
18 pages and 43 minutes of listening – that's over an hour's worth of convincing the user that they shouldn't miss out on this dubious scheme which is based on nothing more than sending spam. Of course, you could make much better use of your time. The choice is yours!