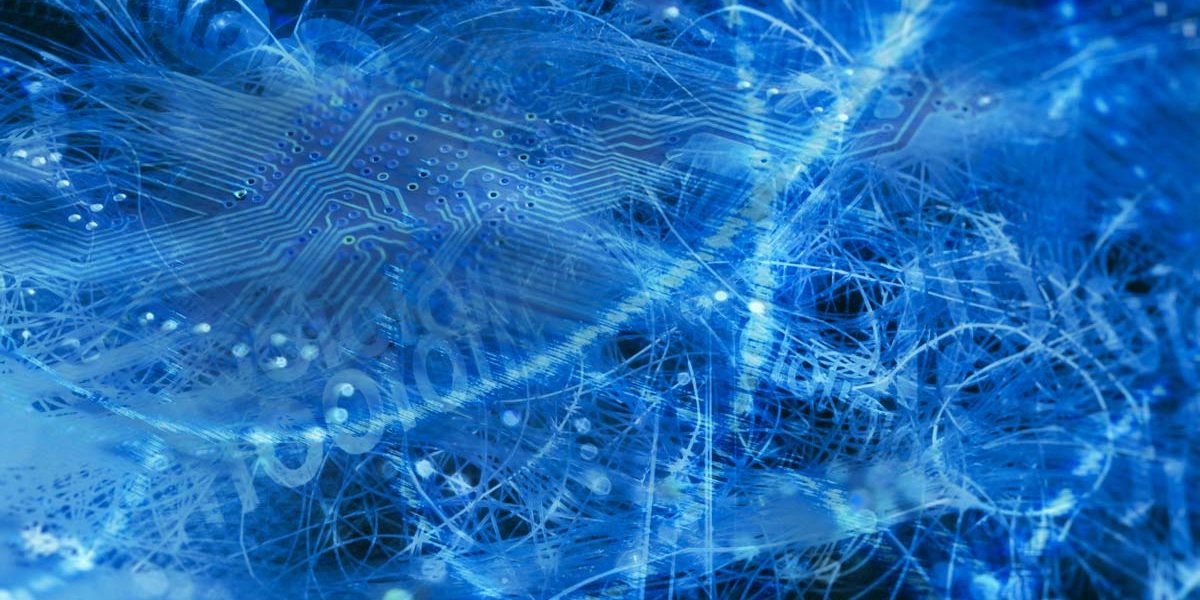 Spam in mail traffic
In April, the share of spam remained stable at between 70% – 80% of all mail traffic on the Russian Internet. The figure plummeted unexpectedly on April 27th, when the total volume of spam fell to 62.9%. The monthly high of 83.2% was recorded on April 19th.
Spam by category
April's leading spam categories were as follows:
Medicine, health products and services (21%).
Education (11.8%)
E-advertising services (9.5%), a tie with Computer Fraud (9.5%).
Computers and the Internet (7.4%)
The personal finance category bowed out of the top five spam categories for the first time in nine months. Over the past few years, these spam emails have advertised credit, loans and mortgages. However those emails were more or less squeezed out last summer by financial spam promoting various stocks. The lion's share of financial spam includes graphical spam. These days, personal finance spam primarily consists of "old fashioned" emails and continues to diminish in volume together with spam that advertises stocks.
On the other hand, the medicine, health products and services category has been steadily on the rise since the beginning of 2007. In April, the share of this category represented 21% of all spam (12.2% in January), taking first place and pushing education down from 18.6% in March to 11.8% in April.
There has been another change in the top spam categories since March: dubious e-advertising (spammers advertising their own services) and computer fraud tied for third, leaving computers and the Internet in fourth place.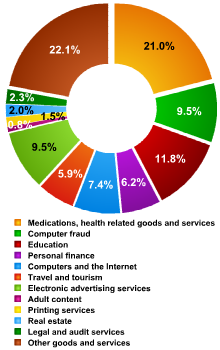 Distribution of Russian Internet spam by topic: April 2007
Holiday spam
The percentage of holiday and travel spam in April amounted to 5.9%, which is almost half the figure recorded in April last year. Unlike in previous years, there was no significant growth in the number of holiday offers right before the May holidays and summer vacation season. This confirms the trend we previously noted, namely that seasonal fluctuations of spam are evening out.
While there was no marked increase in volume, spam offering tour packages was highly varied in April. One of the largest travel spam mailings was for a trip to Kenya, while other spam emails targeting tourists offered deals to Saint Petersburg, the Maldives, the Crimea, Turkey, Greece and the Emirates.
A lot of holiday and travel spam still features price lists for celebrities (how much popular Russian and foreign artists, groups and MCs charge for performances).
Graphical spam
The amount of graphical spam w is still falling. In April this category accounted for 23% of all spam. The decline in graphical spam is directly related to the decrease in financial spam.
Monthly update
The percentage of spam on the Russian Internet has not changed from its previous range of 70 – 80% of all email.
We continued to observe a decline in the personal finance category of spam.
The "medicine, health goods and services" category is growing.
Despite Russia's May holidays and the upcoming vacation season, the amount of holiday and travel spam has not increased much.