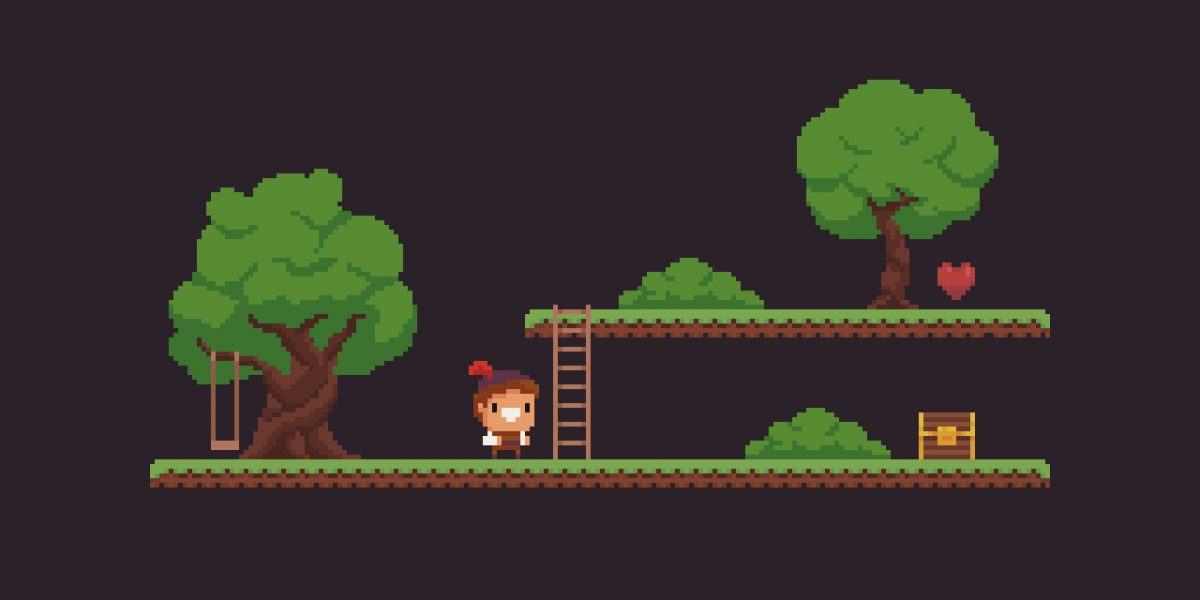 This summer, several events that were postponed from 2020 due to the pandemic took place. Some of them interested children, while others barely registered by them. It is worth noting that children's hobbies typically do not change from winter to summer — the only difference is that they devote more time to them during the summer vacation. In line with their typical habits, in summer 2021 children spent time watching their favorite YouTube bloggers, playing games, watching cartoons and listening to music. All that changed was the specific things they watched and played. In this article we will tell you more about what was popular with children this summer.
How we collect our statistics
Website categorization
Kaspersky Safe Kids included into our home solutions scans the contents of web pages that children try to visit. If the site falls into one of 14 undesirable categories, the product sends an alert to Kaspersky Security Network. In doing so, no personal data is transmitted and user privacy is not violated. We will note two important points:
It is up to the parent to decide which content to block by tweaking the protective solution's preferences. However, anonymous statistics are collected for all the 14 categories.
The information in this report was obtained from computers running Windows and macOS.
Web filtering in Kaspersky Safe Kids currently covers the following categories:
Search query filtering
Looking at children's search activity is the best way to see what they are interested in. Kaspersky Safe Kids can filter kids' queries in five search engines (Bing, Google, Mail.ru, Yahoo!, Yandex), as well as on YouTube. Filtering targets six potentially dangerous topics: Adult content, Alcohol, Narcotics, Tobacco, Racism and Profanity.
This report presents statistics on YouTube searches. The TOP 1000 search queries collected from YouTube over the period from June to August 2021, inclusive, was taken as 100%. The ranking was based on the number of times a query was input, without breakdown by region or language. The popularity of a topic is determined by its share of related queries.
We divided the search queries we collected from June through August 2021 into several subject categories:
Educational content
Toys
Sports
TikTok
Memes
Hobbies and creation
Trends (popular challenges, etc.)
Gacha Life
Movies, cartoons and TV shows
Music
YouTube bloggers
Computer games
Miscellaneous
Control the use of programs
Kaspersky Safe Kids allows parents to control and limit the amount of time their children spend on apps and programs on their devices. This study draws on anonymized data on the number of hours children in the world spent on apps on Android devices.
We determined TOP 10 apps in the world. We took the sum of the hours spent on these apps for 100%. The percentage breakdown in the TOP 10 reflects the number of hours spent on each app.
Kids' interests overview
Kaspersky Safe Kids alerts distribution by category, June through August 2021 (download)
This summer, children most often used computers running Windows and macOS to watch videos and listen to music. Nearly half of all visits to websites from desktop computers were in the "Software, audio, video" category (44.92%). In second place was "Internet communication" (18.09%). "Online stores, banks, payment systems" rounded out the three most popular categories (16.04%). Interestingly, in a recent article about children's interests in 2020 and 2021, we found that the third most popular category — with "Online stores" closely behind — was "Videogames", but this summer it slipped to fourth place (15.26%). The rise in popularity of the e-commerce is not surprising: during the pandemic over the last year and a half, people have been turning more to online shopping, and children have been part of this trend.
"News media" was the fifth most popular category (3.54%). We cannot discuss this category without mentioning the Tokyo Olympics and the UEFA European Football Championship, which both took place this summer. Global media outlets closely followed these major sporting events. However, contrary to expectations, children did not pay more attention to them than to any other news during the year.
Android apps
The list of the 10 most popular Android apps that children all over the world used most actively this summer completes the picture of this generation's interests.
TOP 10 most popular Android apps, June through August 2021 (download)
Children spent the most time on the YouTube app: 32.95% of the total number of hours they spent on the TOP 10 apps. TikTok was second. At its inception, TikTok seemed like a fad that would dwindle away, but its popularity continues to grow. Between November 2020 and April 2021, it was the third most visited app: children spent 14.96% of their time on it. Now, however, it sits solidly in second place, accounting for 19.34% of the total time children spent on the 10 most popular apps, noticeably surpassing Instagram (5.15%), which is steadily losing ground among this age group. WhatsApp rounded out the top three apps, at 16.43%. Another mobile social network, Snapchat, came in last place in the TOP 10, at 2.24%.
Children spent nearly the same amount of time on the popular mobile games Brawl Stars (6.47%) and Roblox (6.46%). The mobile version of Minecraft was eighth, with 2.71%.
Children spent 5.91% of their time in the Google Chrome Browser and 2.34% of their time watching TV shows on Netflix.
Comparing the popularity of the YouTube app and websites in the "Software, audio, video" category — which youtube.com also belongs to — suggests that the YouTube service dominates the battle for children's attention. Therefore, analyzing the anonymized data on what children searched for on YouTube will offer a clear picture of what captivated them this summer.
YouTube search queries
Children's YouTube searches distribution by subject category, June through August 2021 (download)
The most frequently searched topic, representing 32.25% of searches, was computer games. We will examine these searches in greater detail below. The second most common category, at 18.43%, was queries about various bloggers, who cover a range of content from challenges to lifestyle. The most popular blogger over the summer was SSSniperWolf: children all over the world most frequently searched for her. The third largest search category was artists, music videos and tracks, at 18.37%. Search queries about movies, TV shows and cartoons represented 12.88% of the total. Gacha Life, which we wrote about in detail in our annual report, accounted for 5.35% of searches. Various trends represented 3.62% of searches. Among these was the Body Switch Challenge, a summer hit in which people temporarily swap places and pretend to be each other.
Computer games
The most frequently recurring search queries on YouTube related to computer games. Of the 1,000 most popular searches by children around the world during summer 2021, 32.25% were about computer games. What exactly were children interested in?
Most popular YouTube searches related to computer games, June through August 2021 (download)
Children most often — 44.29% of all gaming-related queries — searched for the channels of their favorite game bloggers. Among the bloggers children most often searched for were the English-speaking Let's Players SSundee and MrBeast Gaming, the German-speaking Paluten and the Russian-speaking EdisonPts.
The second most common category of searches, at 25.86%, was all things Minecraft. The most popular search term in this category was "minecraft." English-speaking children also often searched for the Minecraft Let's Player Dream, while Russian-speaking children searched for the blogger Compot.
Children also performed searches for popular games such as Fortnite (5.31%) and Brawl Stars (4.93%) — which they especially gravitated to in the last year — as well as a tried-and-true favorite, Roblox (4.55%).
This summer children were particularly drawn to the rhythm game Friday Night Funkin' (2.61%), making it worth discussing separately. The game involves pressing specific keys in time with the music. Among Us, which was once a wildly popular game, slipped in the rankings: it represented only 1.01% of searches — by comparison, this figure was 3.80% between November 2020 and April 2021.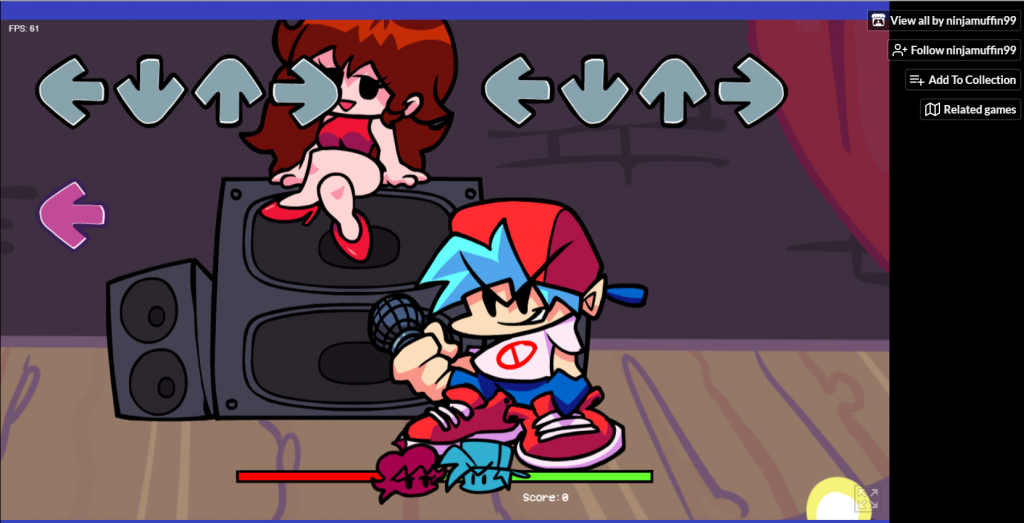 Screenshot from the game Friday Night Funkin'
Two game consoles — Sony PlayStation and Nintendo Switch — made the list of TOP 1000 search queries by children. There were more searches related to Nintendo than to PlayStation: 1.11% versus 0.16%.
The other searches in this category related to games we felt did not merit separate discussion. This summer, the most popular of these were Just Dance, Five Nights at Freddy's and Apex Legends.
Music
Children are traditionally also interested in musical content. This summer, Music represented 18.37% of the TOP 1000 YouTube searches. In line with overall recent trends, TikTok continued to influence children's musical preferences as they most often searched for music that went viral thanks to this social network.
The summer's most popular track was Masked Wolf's "Astronaut in the Ocean." The most popular artists were Ariana Grande and Lil Nas X. Morgenshtern was the decisive favorite of Russian-speaking children.
In late May 2021, the long-awaited Eurovision Song Contest was finally held. Eurovision was canceled last year due to the pandemic, but it was already apparent that TikTok helped some of the songs from the competition go viral. This happened, for example, with the track by Little Big, which was supposed to represent Russia. This year we saw that children and adolescents were in fact interested in Eurovision. During the summer, the winner, the Italian group Måneskin, was one of the most popular artists among children and adolescents around the world. They most frequently searched YouTube for the group's tracks "Beggin'," "I Wanna Be Your Slave" and of course, the winning Eurovision song, "Zitti e Buoni."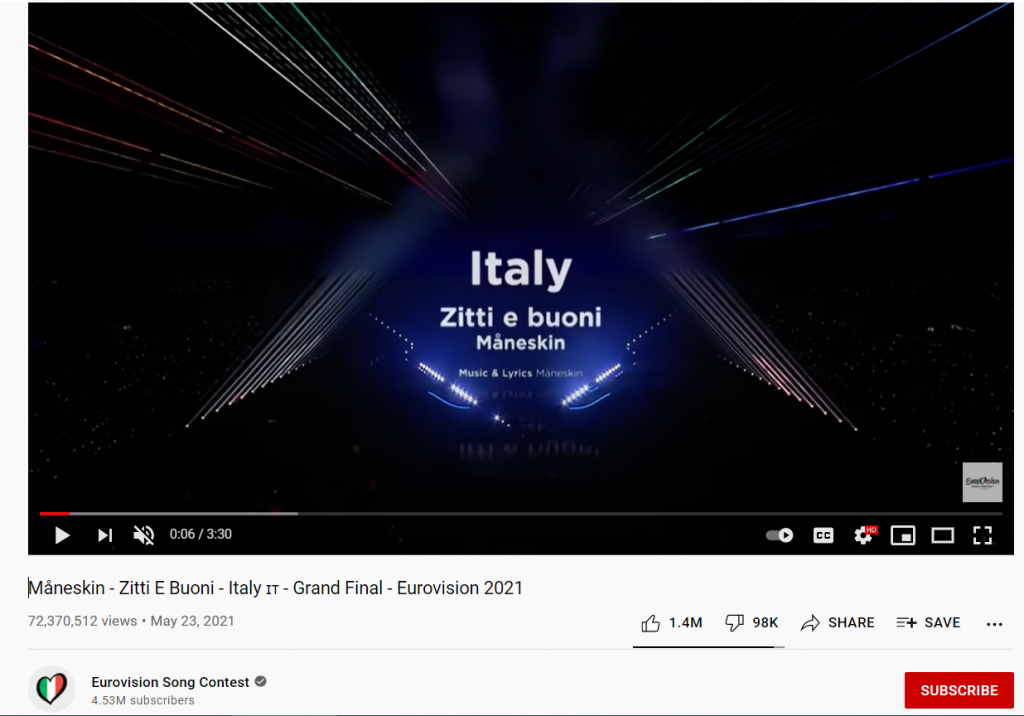 Movies, cartoons and TV shows
Distribution of YouTube search queries in Movies, cartoons and TV shows category (download)
In addition to watching their favorite bloggers and music videos, this past summer children spent time watching cartoons and TV shows, and they searched for trailers of upcoming movies. This topic accounted for 12.88% of YouTube search queries. The most popular content in this category was cartoons (46.16%), with children all over the world most often searching for "Peppa Pig" and "Ladybug & Cat Noir."
Along with cartoons, children sought out a variety of TV and YouTube shows (26.65%), including Dance Moms and Inside Edition in English, and Eralash and What Was Next (a YouTube comedy show) in Russian.
Children were also interested in anime this summer: searches for it represented 20.20% of queries. The most popular anime series among children is still "Naruto."
Based on the number of searches, children are most eagerly anticipating the films "Spider-Man: No Way Home," which will be released in December 2021, and "Venom: Let There Be Carnage," which is slated for release in October.
Other
Eurovision was not the only 2020 event that was postponed due to the pandemic. Two major sporting events were also rescheduled for this summer: the 2020 UEFA European Football Championship and the Tokyo Olympics. There was no uptick in children's interest in these events. Sports accounted for only 0.88% of YouTube searches, which is just slightly higher than the figure for the period from November 2020 to April 2021, when the topic accounted for 0.68% of searches.
Although toys were the subject of only 0.82% of searches, children across the world had a clear favorite this summer: the pop it and simple dimple antistress toys. Songs about these toys immediately went viral on TikTok, and YouTube was inundated with reviews of them. Just as a few years ago children everywhere were obsessed with the spinner — remember that one? — this summer they went crazy for pop it.

Conclusion
As we have noted, children's habits and interest in certain types of content tend not to change. However, the content itself does change. The game Friday Night Funkin' is gradually overtaking Among Us in popularity. Pop it has supplanted the long-forgotten spinner, while the Eurovision winners knocked the K-pop groups BTS and BlackPink off their pedestal as the most popular groups among children. At the same time, there are topics that children have been gravitating to for years: the games Minecraft and Roblox, the singer Ariana Grande and YouTube videos. This is also not the first year when the social network TikTok is on top, and children are spending ever more time watching short videos on it.
This summer also showed that children are more keen on music than sports. The younger generation was much more absorbed by Eurovision than the Olympics or Euro 2020.
To cultivate trusting relationships with your children, it is important to be up to date on what they are interested in now, give them gifts that reflect their interests and talk about topics that excite them. In this report we have discussed anonymized statistics that show the big picture, but you can use parental controls to find out what makes your child happiest: the plush character from the game Among Us, pop it or, say, breaking out the candy and having a Eurovision family watch party.