Yesterday an email received by several of our spam traps caught my eye:

The money mule recruiters are getting more cunning. Apple is a hot brand and a lot of people would like to work for it, so the criminals decided to claim that they are an Apple Premium Reseller looking for employees. The entire site is created to look like an Apple site.
They even went through the trouble of altering an image by adding their logo onto a store to make the site seem more legit: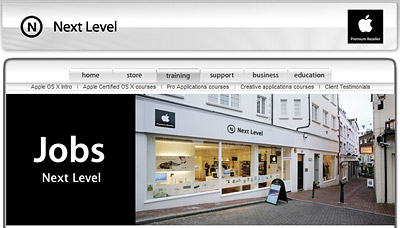 But in the end the message remains the same as with any other money mule recruitment: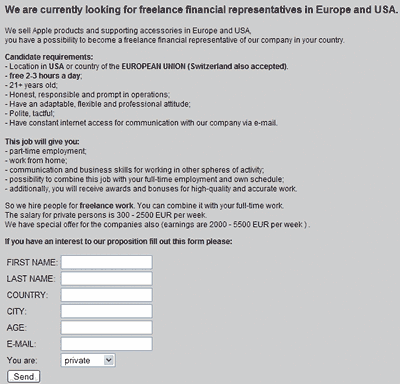 Money gathered via cybercrime, with bank trojans for instance, is transferred to the bank accounts belonging to the money mules.
Multiple large transactions to the same foreign bank account make the internal alarms at banks go off. This is why the criminals are recruiting regular people under false pretences to receive the money for them.
Reports on people falling for these recruiments are on the up, unfortunately. Unlike with phishing emails, people are actually aiding criminals and there can be serious legal and financial repercussions. When banks detect that somebody is muling the police will freeze or block the bank account and obviously won't like the criminal activity either.
In this particular case, with the level of social engineering so superior to other money mule recruitments, I can only imagine that it will be highly effective.
And it's able to work under Windows, Linux and OSX. 😉